Tele-Medicine Consult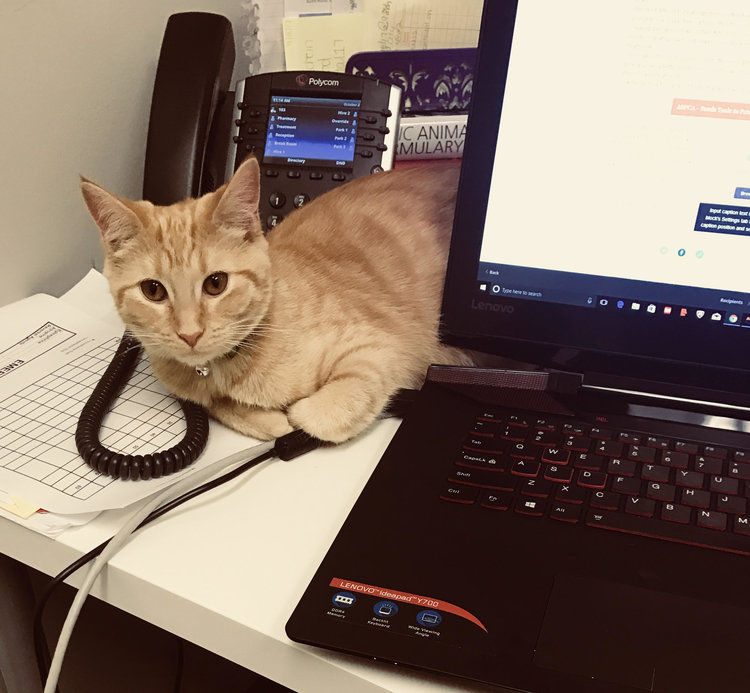 Tele-Medicine or Tele-Health is the trend in medicine for both humans and pets.  Sometimes our hectic schedules don't allow us to get to our doctors when we'd like to; and sometimes it is simply easier to have a face-to-face from your living room.
As part of our Fear-Free initiative and in order to accommodate our established clientele, our doctors offer telemedicine consults via FaceTime or Zoom at 20-minute intervals to meet your needs.  These appointments can be made by calling the clinic or visiting our online booking site to set up a mutually convenient time and to determine the consult platform.  
At the designated time, your veterinarian will call you to discuss your pet's needs and offer advice.  Sometimes, they will suggest that your pet come for an examination and sometimes they can offer suggestions or make recommendations for you to try at home.
In accordance with keeping a valid client:patient relationship, which is required by law, our doctors can only offer this incredible service to our existing patients for which we have current knowledge of the condition and have had a physical exam with our hospital, within a recent reasonable period, not to exceed 12 months.