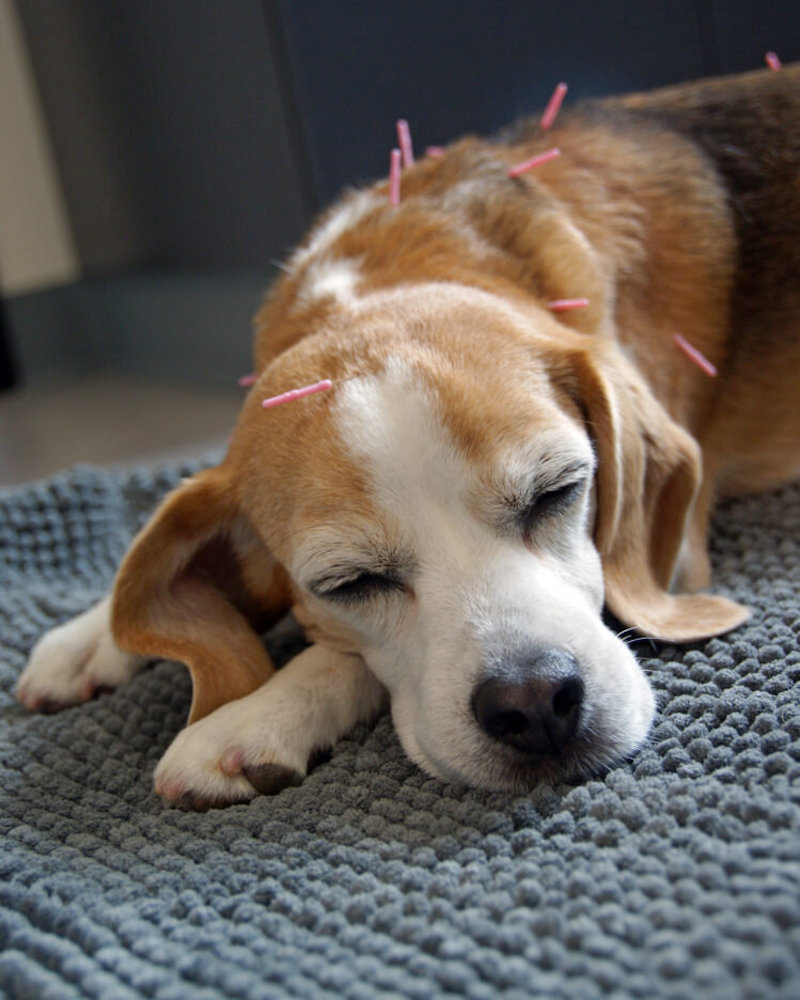 The sweet slumber of relief following acupuncture treatment.
Many Families are opting for more holistic offerings for themselves and their pets! We at Urban Vet can help you keep your pet happy and healthy in a number of holistic ways.
Laser Therapy, Chinese / Herbal Medicine, Natural Food Options, and palliative/end-of-life care are offered here.
We are partnered with practitioners trained in Eastern Medicine and Holistic options as well as the knowledge and expertise that our doctors can offer. Please call us for all of your holistic medical needs.